Looking for Sales Agent for Japanese high quality Natural Cosmetics (Aroma Milky Facial Lotion)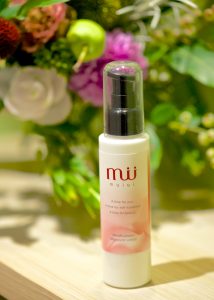 Mindfulness Emulsion  100ml
Introduction
We are Looking for Sales Agent of Natural Cosmetic "Mindfulness Emulsion" which is aroma milky facial lotion.
This can be used for facial moisturizing and massage.
This "Mindfulness Emulsion" is our original product and manufactured by the contract factory authenticated the Ecocert Certification.
Do not hesitate to contact us about more details.
*Country of origin : Japan
*Port of loading : Nagoya
*Wholesale price  : Please ask.  (Retail price in Japan is about US$51 for your reference.)
*Minimum order quantity : 100~
Self compassion 
A time for you.
A time for self-kindness.
A time for beauty.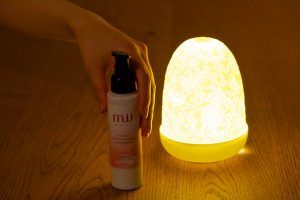 We focus our brand concept on spending time with self-compassion.
It's our pleasure if people can immerse themselves and enjoy their time and space for skincare by using our "Mindfulness Emulsion".
Mindfulness is the state being aware of your body,mind, and feelings in the present moment,without trying to suppress or deny them.
We propose a simple massage method for purifying skin and mind.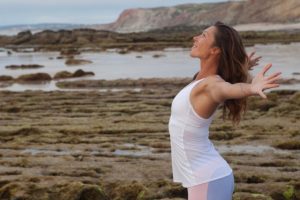 Characteristic
◆Over 95% of ingredients are natural and organic including Japanese herbs.
◆Contains 7 kinds of 100% pure essential oils for calming and self-love
Bergamot  / Lavender / Frankincense  / Sweet marjoram / Petitglen /  Palmarosa /  Mandarin organge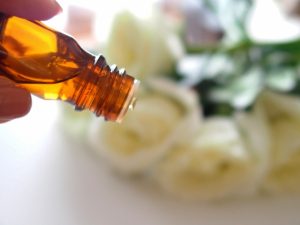 ◆Hydrates skin, helps preventing dryness and makes skin soft nourished & healthy looking..
◆Excellent moisturizing action by natural components, such as Shea butter, Aloe vera extract, Collidile oatmeal, Tremoist-TP, and several plant oils so on.
Brand name "muiui"
Our Brand name  " muiui " comes from Japanese 無為(mui) 有為(ui).
無為(mui)  means a non-judgmental, natural state or  feelings as you are.
有為(ui) means be talented.
Take care of yourself and live in a natural way while be connected to the people around you.
We support that way.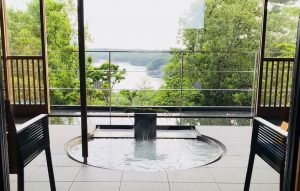 For your mindful skincare
When you use the mindfulness emulsion・・・
♥Tightly touch your face and enjoy the sensation of your hands.
♥Even if various thoughts circulate in your mind, leave as they are without chasing it.
♥Feel the exhaled breath, the inhaling breath, and the slight time between them.
♥Be kind to yourself who are working hard every day.
♥Enjoy the fragrance that changes over time.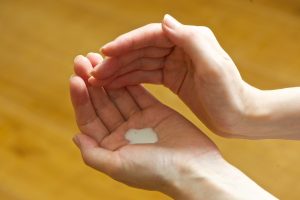 All Ingredients of Mindfulness Emulsion
Water, *Aloe vera juice,Glycerin,Caprylic/Capric/Triglyceride,Pentylene Glycol,*Olea Europaea (Olive) Fruit Oil,Propanediol,Dicaprylyl Carbonate,Colloidal Oatmeal,Tremella Fuciformis Polysaccharide,Ceramide NP,Pullulan,*Butyrospermum Parkii (Shea) Butter,*Argania Spinosa Kernel Oil,*Simmondsia Chinensis (Jojoba) Seed Oil,*Macadamia Integrifolia/Tetraphylla Seed Oil,Glycine Soja (Soybean) Oil,Helianthus Annuus (Sunflower) Seed Oil,Glyceryl Stearate,Cetearyl Alcohol,Sodium Stearoyl Lactylate,Behenyl Alcohol、Lysolecithin,*Bergamot oil,*Lavender oil, Frankincense oil, *Sweet marjoram oil, *Petitglen oil, *Palmarosa oil, *Mandarin organge oil,*Camellia Sinensis Leaf Extract,*Zingiber Officinale (Ginger) Root Extract,*Souhakuhi Ekisu(JPN),*Morus Alba Leaf Extract,*Morus Alba Fruit Extract,*Bupleurum Falcatum Flower/Leaf/Stem Extract,Xanthan Gum,Sclerotium Gum,Silica,Glyceryl Caprylate,Benzyl Alcohol,Tocopherol,Dehydroacetic Acid
*Organic ingredients
Very look forward to your inquiry♥
Sample Request
We can send free sample.
Please feel free to contact us by email (24 hours reception).
Sample Request ✉ form
Office hour 9:30-17:00 Japan time. We are off on Saturday, Sunday and national holiday.
*Welcome to individual and company that be able to
-have relevant access to the retail market(cosmetics-natural cosmetics)
-obtain all the relevant local approval/permission from the authorities for imports/sales of the product.
Company profile
Miyata-Shoten Co.,Ltd.
B1Floor Fushimi Bld. 1-20-12 Nishikki, Naka-ku, Nagoya-shi, Aichi-ken, Japan
Zip code 460-0003
☎ 81522312057  ✉ form

Miyata-Shoten Co.,Ltd. was founded as a cotton fabric merchant in 1907.
The contents of work changed with the needs of the times, at present,we operates a rental bulding business, Sales of natural cosmetics and Planning and sales of cotton products which has continued over a hundred year.